This week's inspiring guest is Dr Emma Camp, a British marine bio-geochemist who searches out and then studies corals that can naturally survive in extreme conditions such as mangroves. This might sound simple but it leads to Emma listing crocodiles as one of the greatest risks of a day in the office!
She's passionate about saving the world's coral reefs and has made it her mission that we all should be too. (Emma, we're convinced!)
Emma is a National Geographic Explorer and a current United Nations Young leader. Despite her relative youth, her pioneering research work and passion for saving corals has seen her receive numerous honours and highly-prized research fellowships.
In this episode you'll hear:
How Emma used her determination and ingenuity to go from struggling to break into academia to starting her own company to get the research experience she needed

How her Dad's mantra helps her reach her goals

What it felt like the first time she found herself at the UN General Assembly

And, the real story about the state of the world's coral reefs and what you can do to make a difference,
Enjoy this episode with the passionate and determined Dr Emma Camp.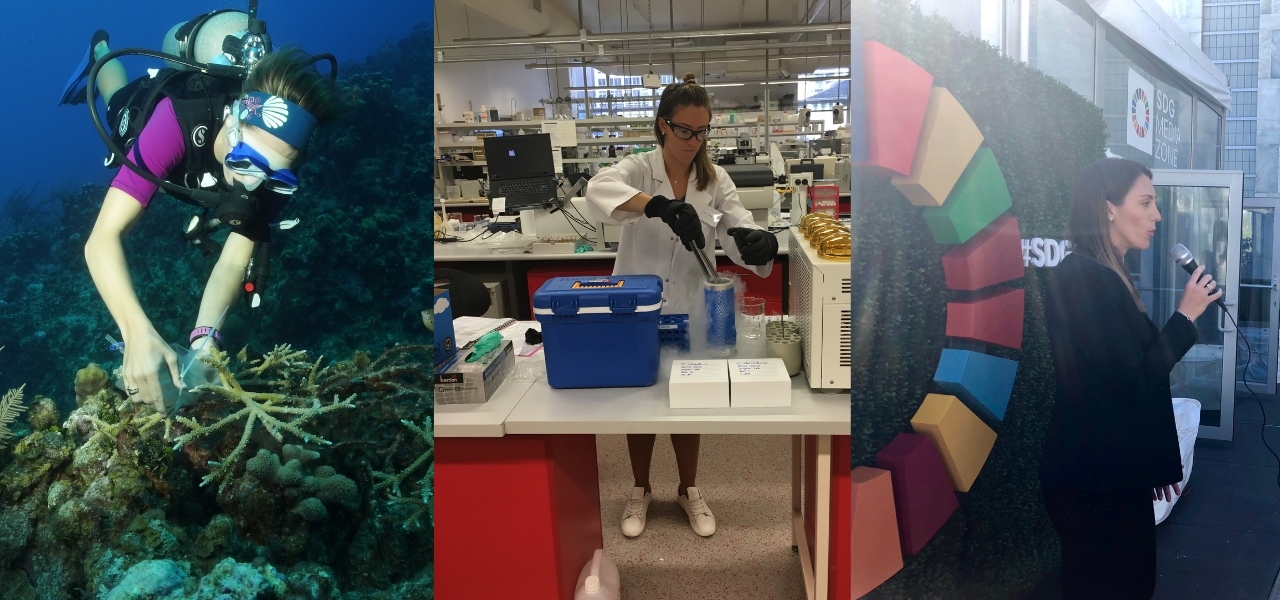 Links to Emma:
Things you can do to help save our oceans:
Take small actions – don't use plastic, drink from a reusable cup, walk more

Get involved in beach clean ups

Eat sustainable fish. Find out how:

Lobby your politicians – get vocal – make them accountable!
Podcast: Play in new window | Download (Duration: 29:58 — 27.6MB) | Embed
Subscribe: Apple Podcasts | Google Podcasts | RSS