Our guest this week has been on an incredible journey in the past decade – building an iconic online retail empire to global heights and then having no choice but to close it all down last year. We're talking about Shoes of Prey co-founder, Jodie Fox. 
The trailblazing Shoes of Prey became a global start-up and fashion darling during its nine years in business – offering shoes that its customers could personally design and customise online. It was a truly innovative concept. 
Big name VC firms thought so too, and Jodie and her two male co-founders raised around $30 million over the life of the business before coming to the heart-wrenching decision to cease trading in August last year. The problem? Despite a stunning launch years earlier, they simply couldn't get the scale to make the business sustainable in the long term. 
Jodie was the Chief Creative Officer and public face of Shoes of Prey, so coming to terms with having to shut down the business, and its global offices, has been particularly confronting for her in the past year having spent the past ten years living and breathing the brand. 
In this episode you'll learn :
How and why Jodie went from being a risk averse young lawyer to a start-up co-founder 

What it was like to be married and then divorced to one of her co-founders whilst still having to work in the business together

The three key lessons she's taken away from the high profile failure of their venture

And, how vulnerable she feels sharing so much of her personal story in her new book.
This is Jodie's first podcast interview since Shoes of Prey was shut down and it comes as she's launching her book about the incredible journey she's been on: 'Reboot – More Than You Ever Probably Wanted to Know About Starting a Global Business'. 
We loved this discussion and Jodie's generosity in sharing what she's learnt. Be sure not to miss this one and be among the first to hear her fascinating stories. Plus, enter our competition to win one of ten copies of Jodie's book that we are giving away to lucky subscribers. 
Happy Listening!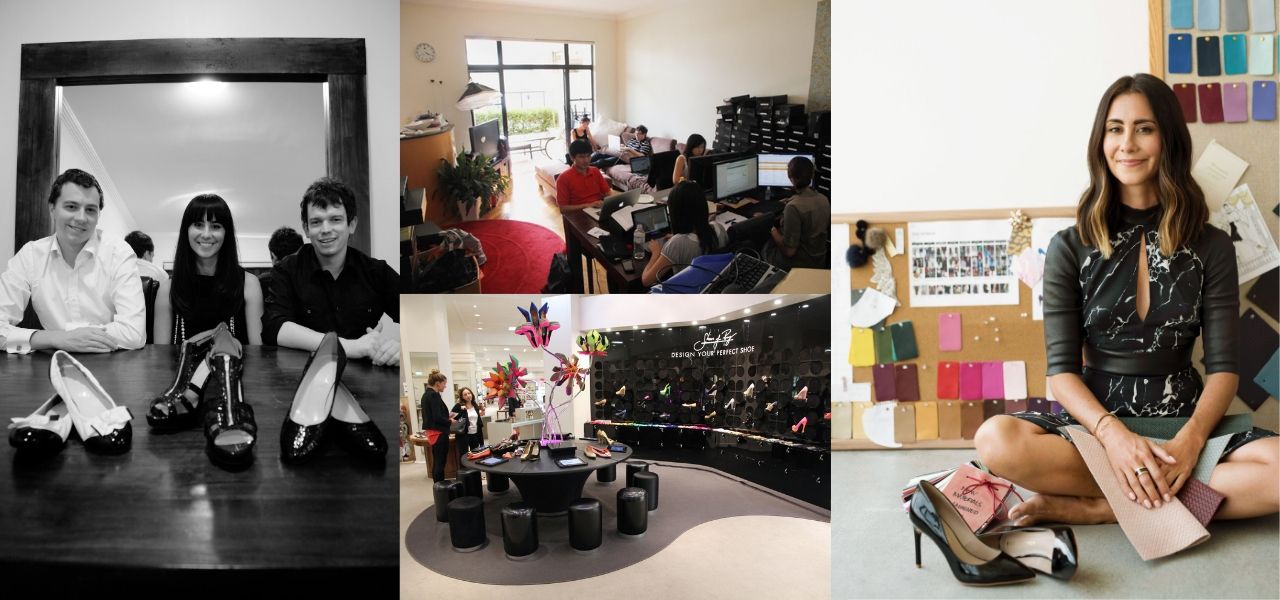 Jodie with co-Founders Michael Fox and Mike Knapp; the early days of Shoes of Prey; a Shoes of Prey concept store in the US; Jodie
Links of interest
Win one of 10 of Jodie's new book
Buy Jodie's new book – Reboot, More Than You Probably Ever Wanted to Know About Starting a Global Business
Podcast: Play in new window | Download (Duration: 41:55 — 38.5MB) | Embed
Subscribe: Apple Podcasts | Google Podcasts | RSS