Welcome to our second 'How To' episode!
This is where we choose a common theme or challenge raised in previous episodes and unpeel the topic a little bit more to give you some really practical and actionable tips and tools to try out for yourself.
This week's episode is all about Purpose, how to think about it (and how not to!) and how to go about finding your own authentic Purpose.
You'll hear Claire and Greta and a number of our guests talk about purpose in their lives and the really different ways we can all go about finding our own Purpose.
Hear and learn:
Why you should never worry or feel inadequate about where you are at on your Purpose journey
The different ways Purpose can reveal itself and there's not one 'right' way
The journey one guest went on to literally visualise her Purpose
Whether your Purpose can change or not
Plus, a number of tips and tools for you to try
Enjoy this episode! And don't forget to check out all the cool resources below …
A video by Professor Jennifer Aaker from Stanford's Graduate School of Business, explaining how what makes us happy changes over time.
Via Character Strengths – free online self assessment taken by more than 6 million people
Books we love on this topic
Flourish by Martin Seligman
How Will You Measure Your Life by Clayton M Christensen
The Element – How Finding your Passion Changes Everything by Ken Robinson
Man's Search for Meaning – Viktor Frankl
Find your Why by Simon Sinek
Start with Why by Simon Sinek (about leadership and organisational purpose)
Ikigai – The Japanese secret to a long and happy life by Hector Garcia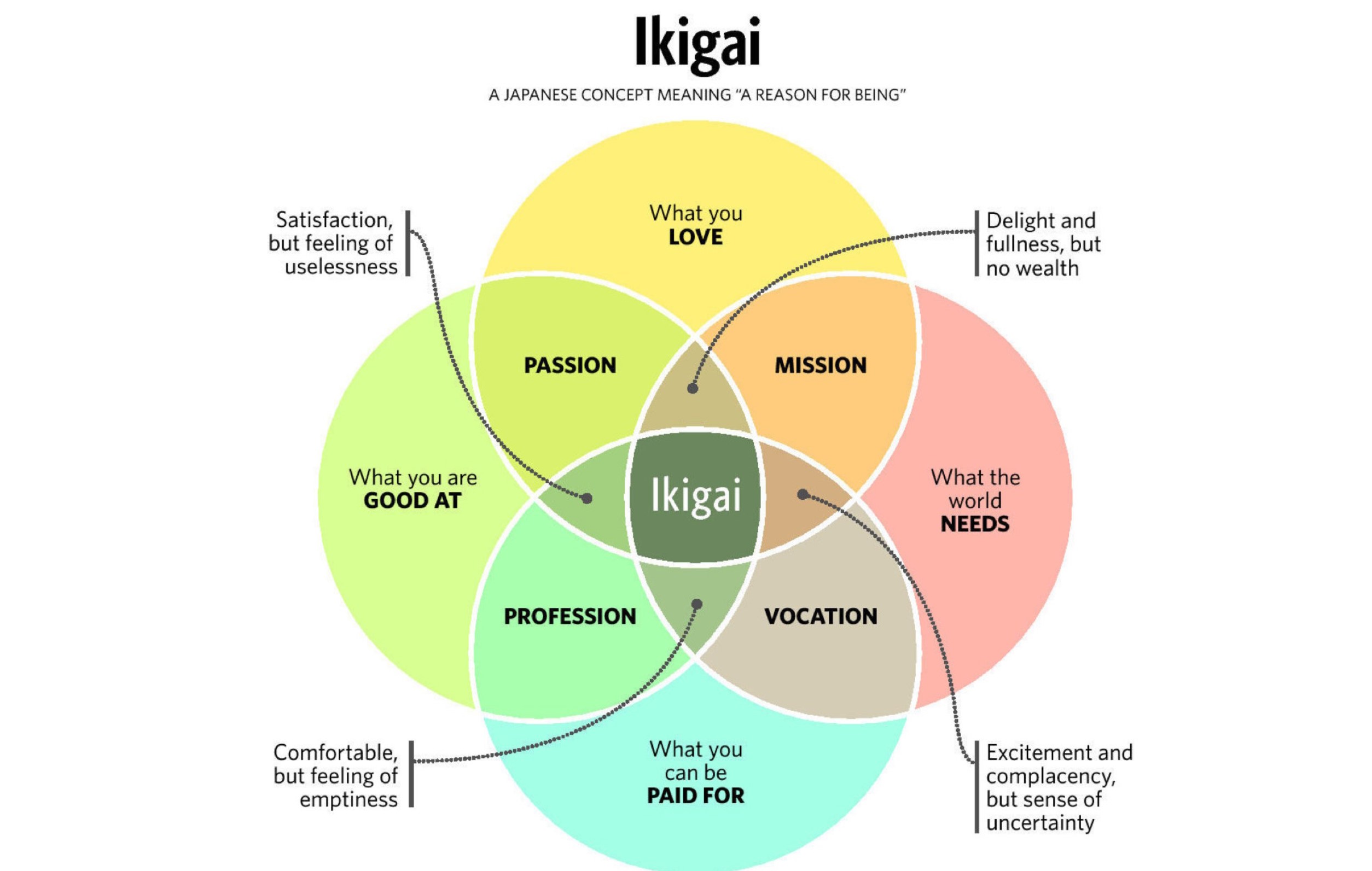 Photo credit (top image): Samuel Scrimshaw, UnSplash
Here's another video from Jennifer Aaker's research on why Purpose is important
Podcast: Play in new window | Download (Duration: 22:24 — 20.7MB) | Embed
Subscribe: Apple Podcasts | Google Podcasts | RSS