Rachel Botsman's TED talks have been watched more than 4 million times and subtitled in 29 languages. What's more, Monocle magazine has rated Rachel as one of the world's top 20 speakers.
However not only is Rachel an incredible speaker, she's recognised internationally as a world class author, thought leader and original thinker.
Rachel is author of the book Who can you Trust? She also pioneered the idea of the sharing economy with the launch in 2010 of her book What's Mine is yours – the rise of collaborative consumption.
This is your chance to hear Rachel speak frankly and 'unplugged' in a very raw and human way – no stage, no audience – just us!
We think you'll love:
Her personal tips for giving a world class speech, including the power of one word she writes on the top of every speech she gives
The honesty as Rachel talks about her inner critic and self talk
How this acclaimed author was told she couldn't write and what effect that had
HHow Rachel sets goals for herself and why her approach makes a big difference.
Rachel's work has been honoured multiple times including:
'One of the "Most Creative People in Business' by Fast Company
'Young Global Leader' by the World Economic Forum
'Thinkers 50' Breakthrough Idea' award for recognising a "radical idea which has the potential to change the way we think about business forever."
Don't miss this fascinating discussion!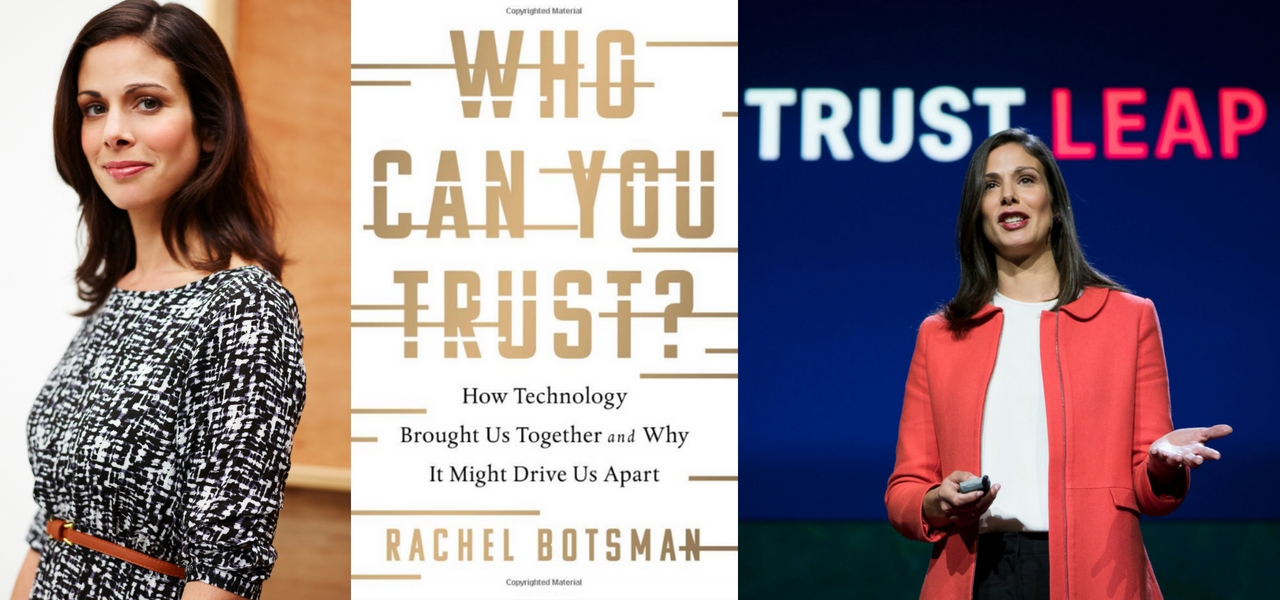 Links of interest
Rachel's TED Talks
We've stopped trusting institutions and started trusting strangers
The case for collaborative consumption
The currency of the new economy is trust
Rachel's Books
Follow Rachel Botsman
Podcast: Play in new window | Download (Duration: 34:32 — 47.6MB) | Embed
Subscribe: Apple Podcasts | Google Podcasts | RSS