On the show this week is Marie Johnson, an Australian entrepreneur with a passion for digital and AI.
Marie's cutting edge work today is all the more incredible when you hear her story….
She was married as a teenager, then soon found herself pregnant and living in a caravan! Despite not having the chance to take her studies further immediately after school, Marie went on to juggle motherhood and study, and earnt several degrees.
One thing led to another and Marie took on CIO and other senior technology roles, particularly in Government, and in 2006 she was named "Innovative CIO of the Year – for Australia" (according to CIO magazine).
Marie now leads the Centre for Digital Business – a company she co-founded with her husband (yes the same one she married all those years ago). She's a passionate believer in finding ways to use digital technology including AI to make life more equal and fair for everyone.
In this episode you'll hear:

Why you should have a long and a short game plan
What it's like as an older woman in technology
How she copes with adversity
How she co-designed the world's first digital human, Nadia, with the disabled community and
How her husband's four heart operations and her grandsons are shaping the digital ventures Marie is working on now
Enjoy this episode with the forward thinking Marie Johnson.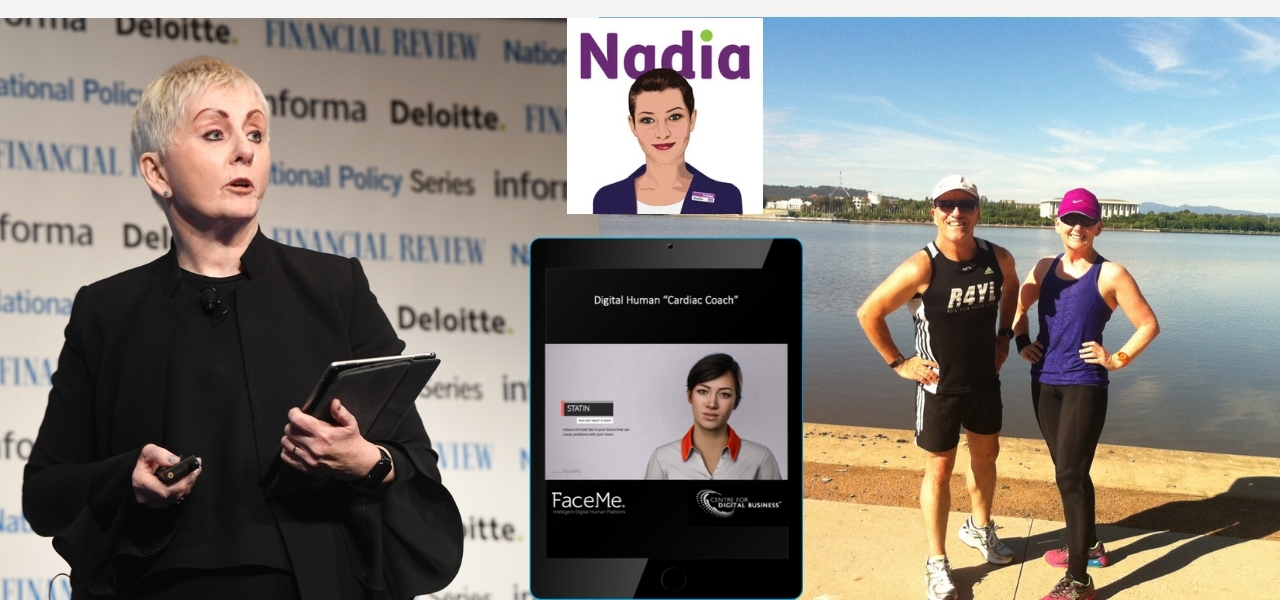 We were amazed by this video Marie shared with us (below) showing the incredibly human conversational skills of her current project: creating a Digital Human Cardiac Coach.  We think she and the team at FaceMe are doing a truly incredible job. Prepare to be blown away by AI in action:
Other links of interest:
Podcast: Play in new window | Download (Duration: 30:22 — 27.9MB) | Embed
Subscribe: Apple Podcasts | Google Podcasts | RSS