This week's guest has serious grit.
Katie Vanneck-Smith is a media industry veteran and for anyone who's not familiar with that industry, let's just say it's a pretty male dominated and blokey world. Katie has spent more than 20 years in the commercial side of publishing on both sides of the Atlantic.
Katie's grit really came to the fore when she spent nine years – yes nine years –  trying to persuade her bosses at The Times newspaper in London to get readers to pay for online news content.
Her determination and patience paid off and in 2010 The Times became the first mainstream newspaper globally to charge for access to its digital content. This changed the future of how we all read newspapers online and Katie's motto: 'Work hard, have fun, make history' really came to life.
Fast forward nine years and Katie is attempting to make history again.
Last year she left her high-powered role as President of Dow Jones (which includes the Wall Street Journal) to co-found a new online media start-up called 'Tortoise' which is reporting news in a completely different way – they're focused not on churning out breaking news but on what's driving the news.
In today's episode you'll hear:
How Katie didn't realise her family was relatively poor until she was 14 years old

What she did over nine years to persuade her bosses at The Times to make a transformative decision for the business

How she managed to double her salary, twice, in three years

And how she thinks about money and failure.
So sit back, pop those earphones in and enjoy this episode with the determined and passionate, Katie Vanneck-Smith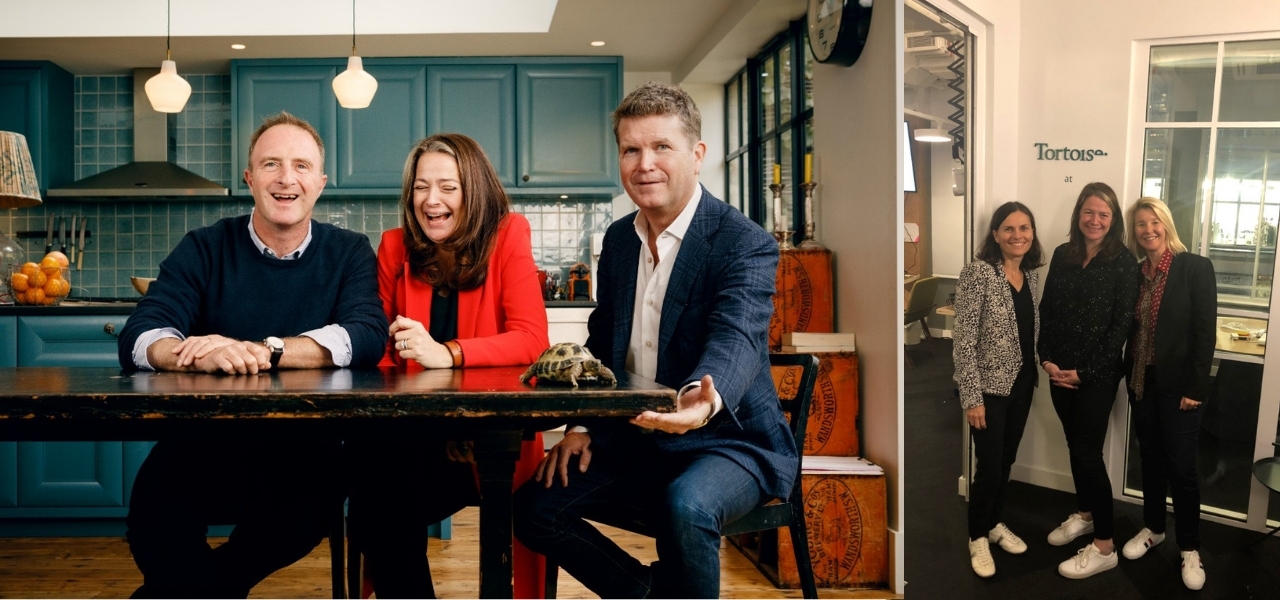 Katie and her two Co-Founders James Hardy & Matthew Barzun; Greta and Claire with Katie at the Tortoise London offices (yes, we got the white sneaker memo!)
Links
Katie on Linkedin
Katie on Twitter
Podcast: Play in new window | Download (Duration: 37:37 — 34.6MB) | Embed
Subscribe: Apple Podcasts | Google Podcasts | RSS