This week we feature the first ever visual artist on the show when we talk with the entrepreneurial and talented American artist, Taylor White. 
Taylor has worked around the world creating incredible street murals and fine art. You may have seen her work in Melbourne, Oslo, Berlin, LA, Miami, and her hometown of Raleigh in North Carolina.
Taylor spent a lot of last year driven by the goal to create and produce her own solo exhibition (The Pursuit of Happiness) inspired by her observations of life in the time of Covid. As you'll hear, producing your own exhibition is no small undertaking.
Being a professional artist is a tough gig – a recent study showed that only 17% of artists make most of their income from their actual art practise. So Taylor's experiences make this all the more interesting. 
 In this episode you'll learn: 
How Taylor creates large scale street murals

Her advice for anyone who wants to be more creative

Why focusing on what you can control is so important 

And, why she believes almost anything is possible today.
So don't miss this great conversation with the thoughtful and creative Taylor White.
Useful Links 
Taylor's Instagram – @taylurk
Taylor's Exhibition – The Pursuit of Happiness – go see it or buy her artwork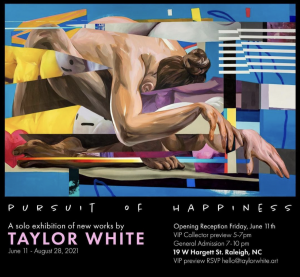 Shaun Hussack – Melbourne street artist agency – Juddy Roller
Silo Trail in Australia (very cool murals in regional areas)