Our guest this week is one of the most determined and resilient people we've ever met. For the past 14 years she's been on a mission to improve education for millions of children in Ethiopia encountering challenges on almost every front. We're talking about the amazing Brukty Tigabu.
At the age of 10, Brukty took on the role of head of her household after her mother became very ill. She found a way to make ends meet by selling vegetables from their garden in the market. She credits this time in her life with giving her the basic business and survival skills that helped her get where she is today. 
And where you find this former school teacher today, is running the social enterprise she co-founded called Whiz Kids Workshop. It creates educational media programs – including 3 internationally awarded television series for children in Ethiopia. For the past 14 years Whiz Kids Workshop has inspired a generation of young children in Ethiopia with their most famous and loved program, the puppet based educational TV show called Tsehai Loves Learning. They've also published over 100 books in 7 languages, produced radio programs, DVDs and teacher training – all to improve literacy, health education, gender equality and early childhood education. 
Brukty has won many accolades for her work including the World Economic Forum's "Outstanding Social Entrepreneur of the year 2018", Fast Company's 'Most Creative People in Business' 2012 and the Rolex Young Laureate Award in 2008.
In this episode you'll learn:
How Brukty found her life's purpose to enrich the lives of children and teens in Ethiopia and beyond

What it's like being a woman running a business in Ethiopia (seriously hard)

How she pushes through fear

Why she found herself not being able to get out of bed and how she got herself going again.
Please enjoy this episode with the incredible Brukty Tigabu.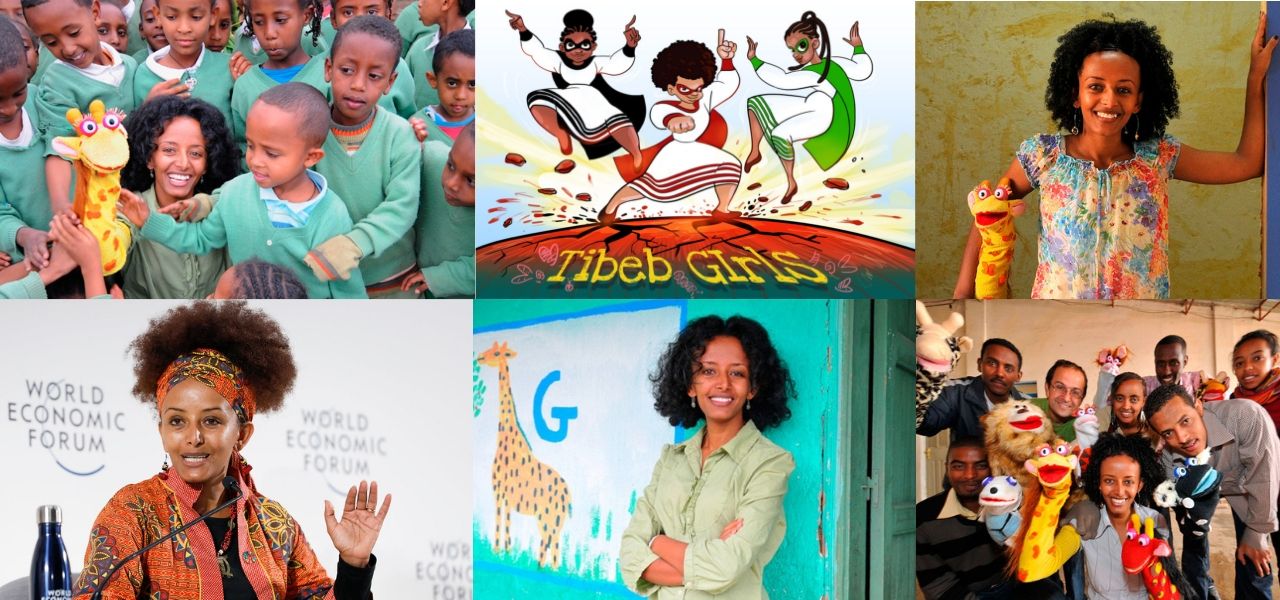 Links
Great YT video explaining Tsehai Loves Learning 
Podcast: Play in new window | Download (Duration: 34:03 — 31.3MB) | Embed
Subscribe: Apple Podcasts | Google Podcasts | RSS