Here's a wonderful blogpost from our first ever podcast guest, Courtney Hohne, whose had an illustrious career at Google and is now Storyteller for Moonshots at X; The Moonshot Factory (Google's elite innovation hub).
The road less traveled
Tips for finding a career in moonshots
None of us at X could have looked up "moonshot taker" in a career guide; our own moonshot factory didn't exist until a few years ago. "Entrepreneur" or "inventor" might get you somewhere in the right ballpark, but it's still hard to explain what day-to-day life is like or the scrappy, ambiguity-surfing, adventurous spirit that's necessary to go work on high-risk, occasionally-bonkers-sounding things that have never existed in the world before.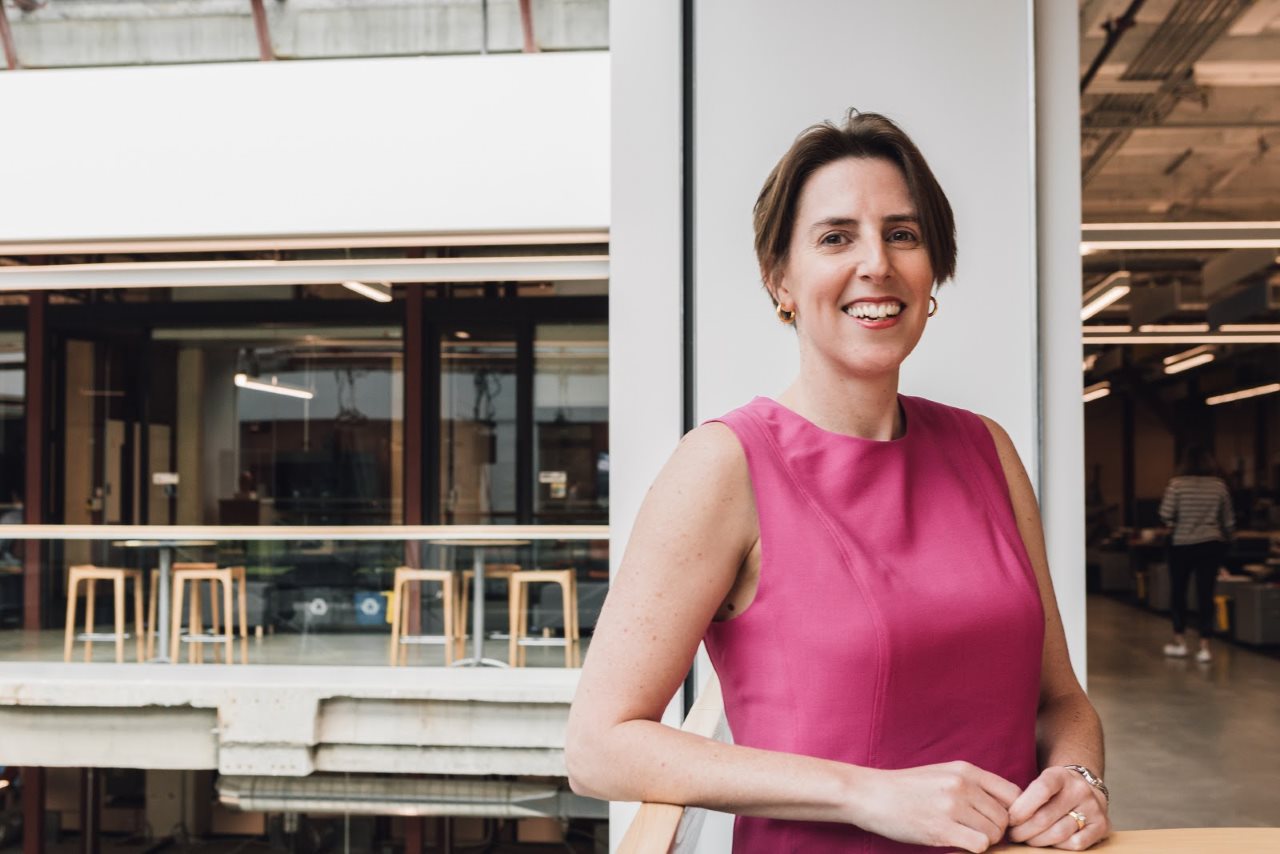 This is why I want to share my story and stories of my teammates from across X. Over the years I've discovered that there are thousands of jobs that don't fit into a neat box, and new ones are being created all the time. Countless people start down an obvious (and available) career path and easily miss the intriguing opportunities hiding just off to the side, just out of sight. I recently discussed this with Claire Hatton and Greta Thomas for their podcast, Don't Stop Us Now!, which features interviews with pioneering women to reveal the person and the often-surprising path behind the success story.
As a self-described "storyteller for moonshots" I help the scientists, makers, and entrepreneurs at X launch long-shot, sci-fi-sounding technologies to try to solve huge, seemingly intractable problems. The conventional industry description for what my team does is marketing and communications, but there isn't much conventional about it.
We're often trying to figure out what words or images best explain something that's never existed and is extremely complex — like how self-driving cars avoid strange obstacles in the road, or how a smart contact lens might help people with diabetes. Sometimes we're helping to design pilot tests that will teach us what matters to potential customers — whether it's floating balloons over the house of a sheep farmer in New Zealand or delivering burritos via drone to hungry university students. We've done crash courses in physics to explain how to store renewable energy in molten salt, and we try to share our operating manual so other organizations can take moonshots too. The only thing that's predictable is unpredictability — and that's what I love about it.
If you're interested in finding some roads less traveled, here are a few tips I have from my own career, and you can hear more about my story in the podcast.
Don't default to doing what you should be doing: follow your nose toward what's interesting. If I'd followed the role models at Harvard, I'd be a banker or a management consultant. For a couple of years I followed in my parents' footsteps and taught high-school English. Then I talked my way into the tech industry just as it was starting to become a more central part of businesses' and consumers' lives. That led to new types of roles and challenges all around the world. Even now, I keep a quiet little antenna tuned to new and fascinating things.
Take a step back and look for patterns in the work you've enjoyed. About 10 years into my career I was able to see a common thread: I really enjoy getting into situations that are nascent, often chaotic, full of potential, and heading down a path that isn't terribly clear. I love helping teams build plans and foundations, sometimes to tame the chaos but mostly to get us ready for whatever lies ahead. I didn't realize for many years that this is an actual skill, and that not everyone enjoys this kind of work! If you're looking to get insights into what drives and energizes you personally, I've found the various tests that identify your strengths to be helpful shortcuts.
Don't talk yourself out of a new opportunity before you've actually explored it. It's easy to look at job descriptions or companies and tell yourself, "well, I don't have all those qualifications so they'd never be interested in me." (As my X teammate Justine Rembisz pointed out in her recent blog post about careers in robotics, companies don't always publish the roles they have, or their existing job postings might be deliberately vague.) Don't let impostor syndrome or a little voice in your head talk you out of an opportunity to make a new connection or learn something new. Before I took on a role building Google's Asia Pacific product communications team from scratch, I was terrified I wouldn't be useful because I had zero experience working in the region. But I jumped in and figured it out.
Everyone deserves the chance to be in a job that taps into their abilities and their interests. When that happens, you can sail energetically through your days (well, most of the time!). For me, that's helping out with whatever the messy process of taking moonshots happens to demand, whether it's in my job description or not. It's been a recipe for some incredible adventures, head-scratching puzzles, and countless opportunities to see my ideas translate directly into real impact on huge problems in the world. If that sounds like fun to you, we're hiring — check out a few of the open roles on my team, or visit our careers page.