Our guest this week has taken the road less travelled, and pioneered her industry in Hong Kong and China for more than 30 years. We're talking about one of Asia's most celebrated restaurateurs, and a philanthropist as well, Michelle Garnaut AO.
Michelle grew up in Australia but always knew she wanted to travel. The fact she founded and launched her business, the M Restaurant Group, in Hong Kong in the late 1980s makes her one of the first independent restaurateurs to set up shop anywhere in Hong Kong or China. 
Time Magazine has even described Michelle as an 'industry celebrity' and someone who 'pioneered the fashionable-dining scene in China'. 
Michelle is well known for the upscale restaurants and bars she's created and launched in Hong Kong, Shanghai and Beijing – including M on the Bund restaurant still delighting diners in Shanghai. 
She's also committed to giving back, and founded the Shanghai International Literary Festival the M Literary Residency, the Village People Project and the women's initiative, Mentor Walks, which she started in Beijing. 
Michelle has won numerous international entrepreneurial awards and accolades, and last year was awarded an Order of Australia for her numerous contributions to business and society. 
In this episode you'll learn:
How Michelle became one of the most successful fine-dining restaurateurs in China 

Her hard fought lessons about starting and running a business

Why she started out with her cash locked in a fridge, and

How she had to fight to win back control of her business.
We think you'll just love Michelle's amazing stories and all-round fabulousness. 
Happy listening! 
Interesting Links
Michelle's Restaurant in Shanghai – M on the Bund
Scan to Follow M on the Bund on WeChat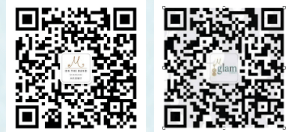 Podcast: Play in new window | Download (Duration: 39:42 — 36.5MB) | Embed
Subscribe: Apple Podcasts | Google Podcasts | RSS