Today we have a big 'first' for this podcast, our first Olympic medallist!  
However Zali Steggall, Olympian, barrister and now an independent member of parliament in Australia is so much more than these labels!
Last year, Zali was re-elected to Federal Parliament after a stunning and, for some, an astonishing victory in the same seat at the previous election, three years earlier. 
Zali really is a pioneer (and winner) in so many fields: she was Australia's first ever individual medallist and first Australian female medallist at a Winter Olympic Games. Plus, when she won the World Championship slalom skiing event a year later in 1999, she became the first ever person from the southern hemisphere ever to win that event. 
Not one to do anything by halves, when Zali was first elected as a member of Parliament in 2019 she defeated a former Prime Minister! What's more, she did all this as an independent candidate with no big political party to support her, however she had an army of enthusiastic supporters and volunteers. 
In this episode you'll hear: 
The key things Zali learnt from her Olympic skiing career that still serve her well today

Zali's strategies for dealing with the fear of failure 

How she made the transition from being a competitive skier to becoming a barrister 

Why Zali decided to enter the competitive and often antagonistic world of politics

How she deals with negativity and criticism; and 

The one thing she wants

you

to walk away with. 
Zali truly has unique stories, experiences and advice to share so enjoy this episode with the indefatigable and purposeful Zali Steggall.
*For full transparency, Greta worked pro bono on Zali's re-election campaign last year for several months.

Useful Links
Amazon link to Zali's mum's book Alpine Beach:  (it's an e book)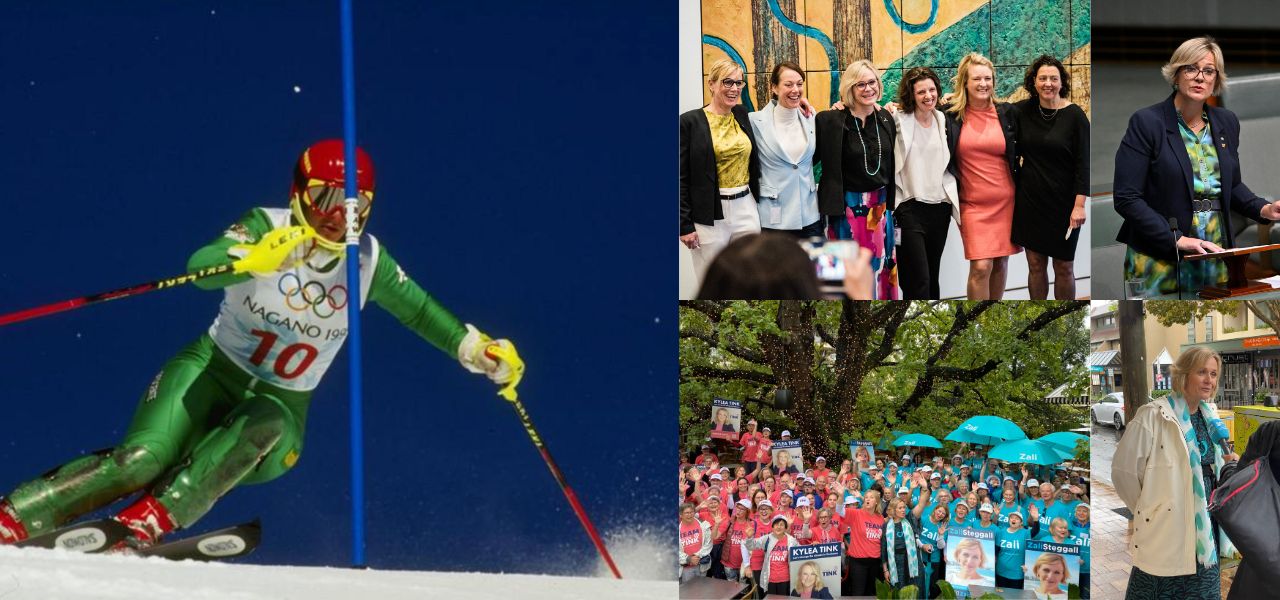 Photo credit: Zoom /Allsport