If we had to summarise what our guest this week is all about, we'd say she's about reinvention and being true to herself. And for 35 year old Kat Dunn, that meant abandoning a successful corporate career.
Born in the Philippines, Kat had been climbing the corporate ladder at an impressive rate in Australia, first of all as a lawyer and then in a variety of roles in financial services. But she was deeply unhappy.
One day she said "Enough" and took radical action. In this episode we explore exactly how and why she did this and how she feels about her new career now, several years down the track.
Today Kat is CEO of Grameen in Australia, part of the global not for profit organisation founded by the Nobel Peace Prize winner Professor Muhammad Yunus.
In this frank and heartfelt episode you'll hear:
What it's like growing up Asian in an almost all white country town in Western Australia
How Kat started out as a consummate planner and then realised that just wasn't working
How she confronted failure head-on and even made a business out of it
And, how she's never felt more secure despite earning 50% less than she used to.
Enjoy this episode with the wise-beyond-her-years, Kat Dunn.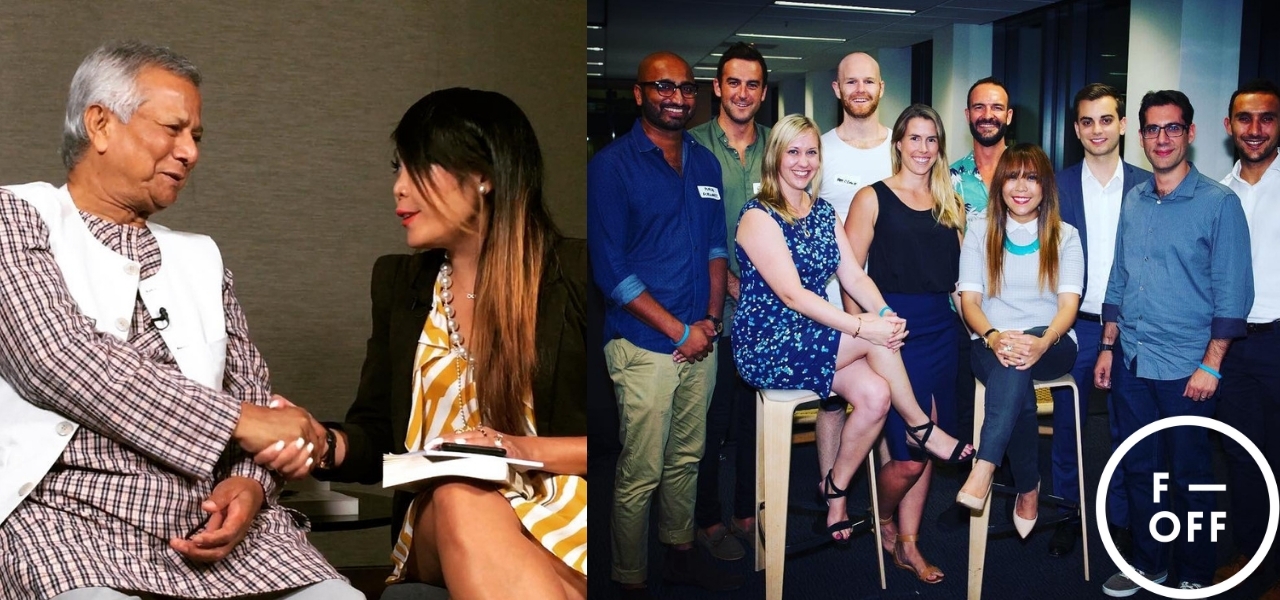 Links to things Kat mentioned
Malcolm Gladwell – on Snap Judgements
Kyle Cease – 6 minutes on Creativity
Charity TV Casting Session Facebook Event – open until 7th March 2019
Links to Kat
Podcast: Play in new window | Download (Duration: 33:45 — 31.0MB) | Embed
Subscribe: Apple Podcasts | Google Podcasts | RSS